Latest News
Help us build a database for all Indian and South Asian film, TV and web.
Browse Films
Trailer Watch
Filmtribe
Pick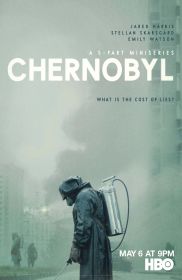 Chernobyl Season 1 (2019)
Dir: John Renck
Writer: Craig Mazin
★ Jared Harris, Stellan Skarsgard, Emily Watson.
Chernobyl dramatizes the story of the 1986 nuclear accident, one of the worst man-made disasters in history, and the sacrifices made by many to save Europe from the unimaginable.
Your discovery place for world cinema and Indian film, TV, and web content.
Discover
A searchable database for films and information on what is going on in the world of film, TV and web content.
Discuss
A social network to participate in discussions and get feedback on films from your friends and communities you build.
Watch
Find something you like? Your streaming search engine. If it's online, it'll tell you where to watch it now.